|
For our wedding gift, John's aunt Laurie let us use her timeshare and we spent our honeymoon in Reno! We left from the Seattle area on July 3rd and traveled to Medford, Oregon.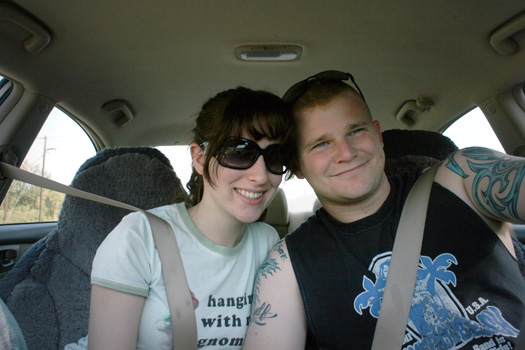 The weather was nice and the roads weren't too congested. We stayed the night in Medford and left early the next morning.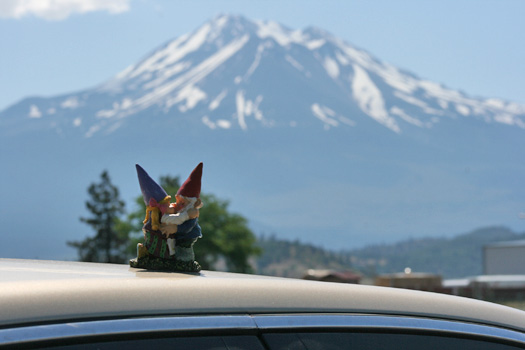 I brought our cake topper with us on the trip to take pictures of. This was at a rest stop just after we got into California.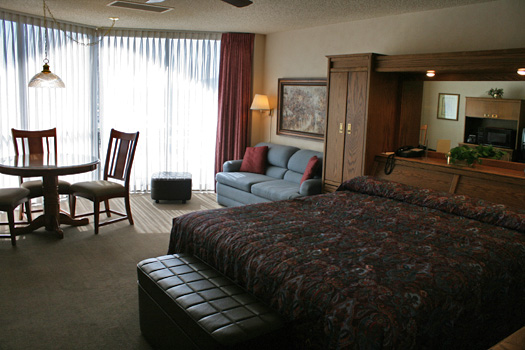 The timeshare was at The Plaza Resort Club, and this was our beautiful room!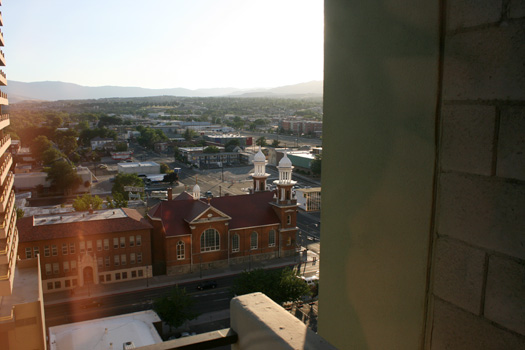 John took this photo of the view from our window.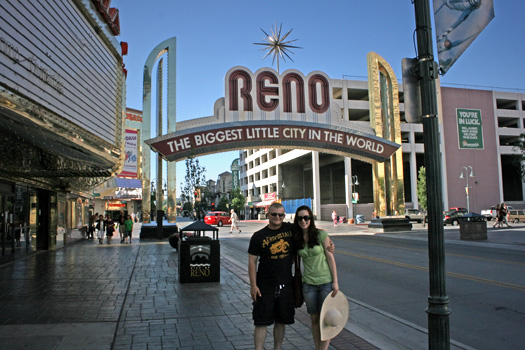 We walked around Reno and enjoyed visiting shops and seeing the different places in town.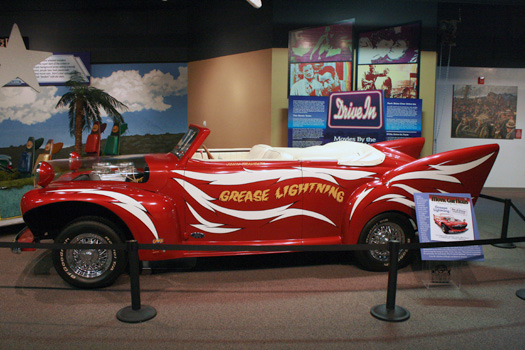 On July 06th, we went to the National Automobile Museum.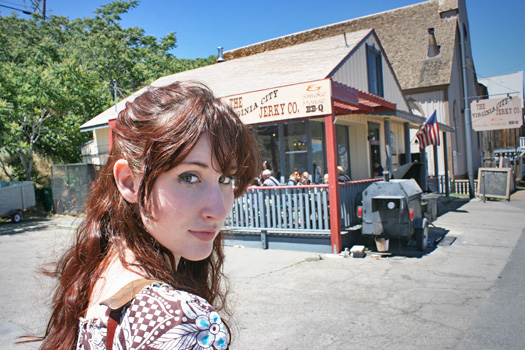 On the 07th we went to Virginia City! This was our favorite part of the trip.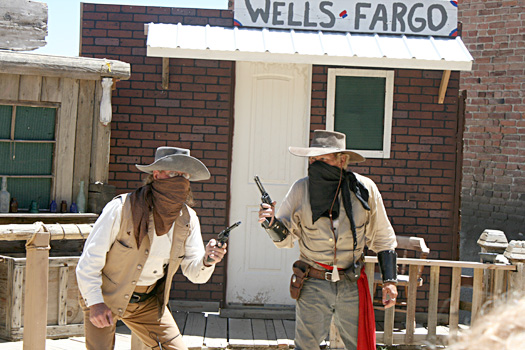 We saw a show put on by three guys, it was really funny!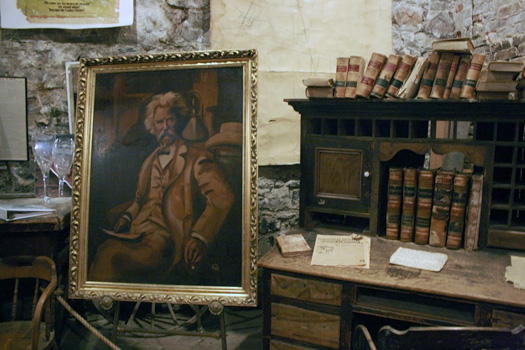 We also went to a museum that was about Mark Twain and the newspaper he worked at when he lived in Virginia City. That is his writing desk he used.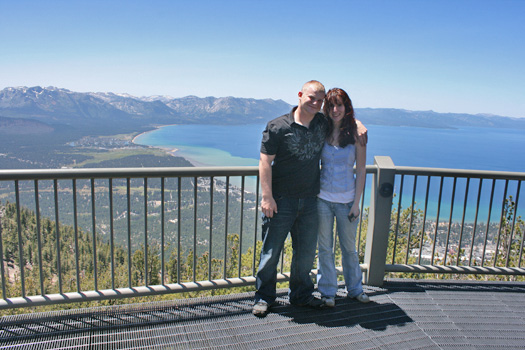 The next day we visited Tahoe, is was a long drive but beautiful!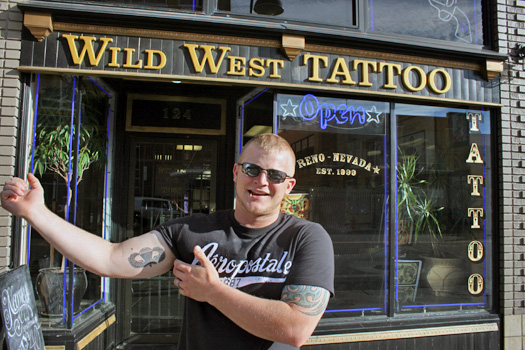 John got a tattoo while we were in Reno, it's a pair of Airborne wings.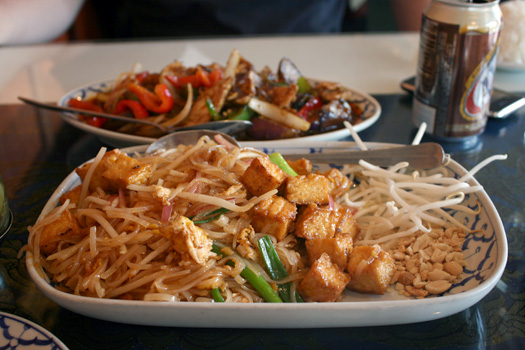 The last night we were in Reno we went to a fantastic Thai restaurant. The food was delicious!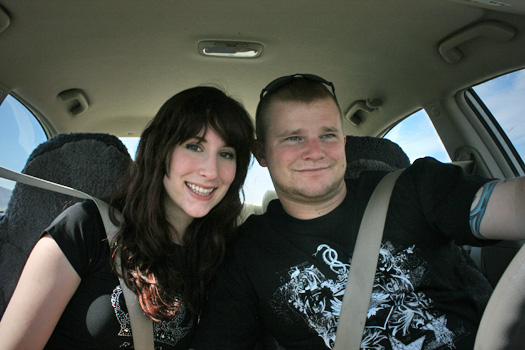 On July 11th, we checked out of the hotel and traveled back to Idaho. It was supposed to take twelve hours of driving time, but even with plenty of stops for food and to stretch our legs, we still made it in twelve hours...John was speeding a lot!